I finally finished the next book that I picked up for $1. It was this: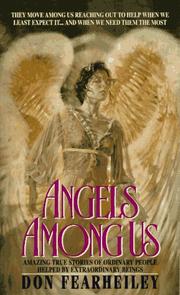 Now, I'm not sure I believe all angels have wings, however, the cover is a lovely picture. There are 12 short stories of people who have experienced an angel in their lives - usually during a time of their life being in danger. Really good. The kind of good that gives you goosebumps at the end of each story. I highly recommend it. And it's available from me if anyone in my area wants to read it. I am still in the 'slow' reading of President Monson's book. It seems like I'll never get through it, but I do enjoy the book during the times I'm reading it. Saturday I cleaned out my game cupboard - or cupboards/closets - I should say. We have a small stand up cupboard in our dining room area. This is where we store our 'more' played games.
Next to the cupboard on the floor, is a pile that grows every few weeks, of games that I buy at my local thrift stores for $1 (okay, sometimes I splurge and spend $2 or $3 or even $4). These are games that I want to 'try' out on the fam, to see if we like them and to see if they will replace a game located in the coveted spot of the dining room game cupboard. Most of the time they don't and so they get taken to the first bedrooms closet shelves.
And when I run out of room there, then the games get taken down to the family room cupboard.
This is where the 'sort of liked games' are stored, but probably won't be played much - if at all. But I figure that if I only spend less than $4 on ANY game, we can play it once or twice and then return it to Goodwill. One of our favorite new games is this:
I did not buy this one at the thrift store, I actually paid good money for this at Target and luckily it is worthy of a dining room cupboard spot. I think it was about $15. So after sorting through the games I offered them to my kids.....Jason and Stacey picking first, Kevin picking next and Katie with Brandon were last. Jason and Kevin
(Kevin's pile next to his bed now) each took about 7 and Katie took 2.
So, believe it or not, here is what was left over and they will NOT be returning to their cupboard, but they will be the lucky ones heading to Goodwill and then to a new home.
Lucky because they will not be left in a dark lonely cupboard never to be seen or played with. They should feel honored that they were in our home!